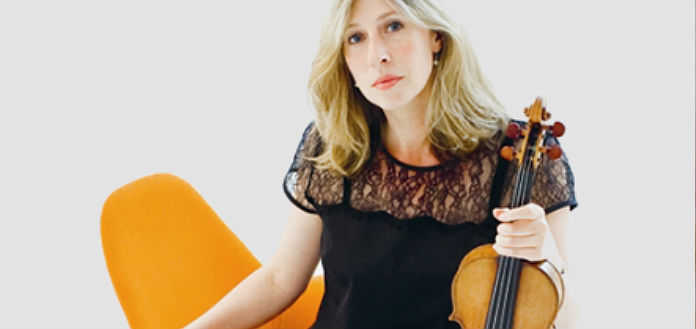 It has been announced today that Royal Philharmonic Orchestra Concertmaster, Clio Gould has stood down from the ensemble – to focus more time on her teaching career.
She had served the Leadership role since 2002.
'It has been an immense privilege to be here and work with you all … however, I feel it's now time to hand the privilege over … " she has told her colleagues.
"I've had an absolutely amazing time here … this orchestra has such heart, soul, spirit and courage – thank you all for these happy years,' she has said.
Clio also served as Principal Violinist of the London Sinfonietta from 1993 until 2005 – and currently serves a Violin Professorship at London's Royal Academy of Music.