Six Members of Cincinnati Symphony Orchestra To Retire
The musicians were long-term members of the orchestra whose services ranged from 30-51 years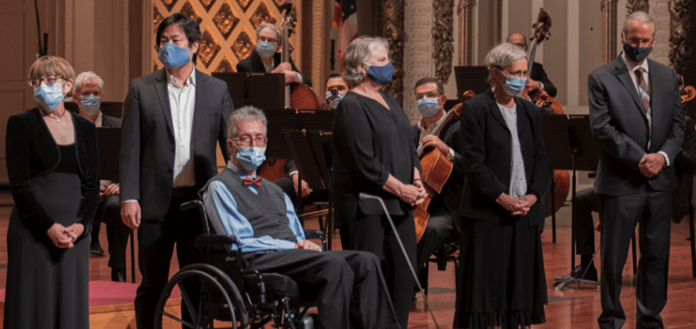 (PC: Cincinnati Business Courier)
The six musicians have served the Cincinnati Symphony Orchestra for a total of 250 years combined.
The retiring members are principal library Mary Judge (served 46 years), piccolo player Joan Voorhees (served 30 years), bassist Wayne Anderson (served 36 years), violinist Drake Ash (served 38 years), associate principal timpanist Richard Jensen (served 49 years), and cellist Charles Snavely (served 51 years).
The announcement was made at a concert of Mozart's two symphonies written in G minor, as part of the mini-Mozart festival proposed by conductor and Music Director Louis Langrée.
The six retiring musicians received a standing ovation from the 450 audience members in the concert hall.
"What an emotional evening for all of us," said Langrée in the middle of the concert, according to the Cincinnati Business Courier.