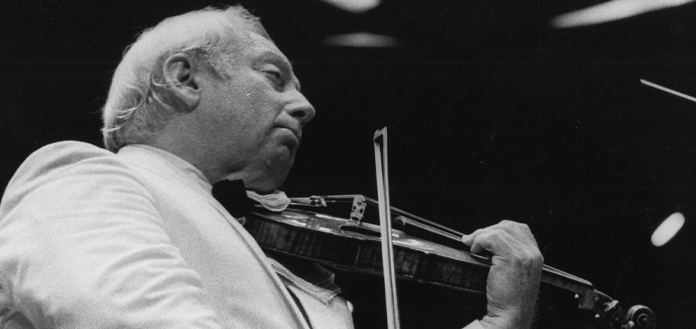 Stern was born in July of 1920, marking yesterday as what would have been his 101st birthday.
Last year, to celebrate the violinist's centennial, the Violin Channel sat down with his son, Michael, to discuss Stern's legacy.
"He loved music; he loved the inspiration he got by working with and inspiring younger colleagues and young people; and he wanted to be useful," Michael told said.
"All his life, he listened — he certainly did it in his playing, and as well when he didn't have the violin in his hands. He knew how to collaborate, to cajole, to convince, and to concur with an idea that wasn't his. He really knew how to listen."
Michael wanted his father to be remembered "as a really great fiddler and musician who left his world a little better for having passed through it, and who gave back much more than he was given."