Violinist Baiba Skride Becomes Unwell Mid-Performance
The Latvian violinist was helped off stage in a recent performance of Prokofiev's Violin Concerto No. 1 with Norway's Stavanger Symphony Orchestra and its chief conductor Andris Poga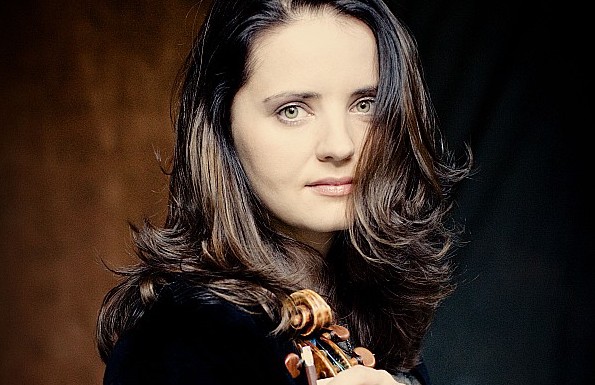 (Photo credit: Marco Borggreve)
There have been no announcements regarding the nature of the illness, but following Skride leaving, the concert continued with the rest of the scheduled program.
"Violinist Baiba Skride had to abruptly cancel tonight's concert due to acute illness," the Stavanger Symphony Orchestra (SSO) wrote in a Facebook post. 
"We apologize for the inconvenience and wish Baiba a speedy recovery," they continued. "The evening ended with Tchaikovsky's 6th symphony, to a great response from the audience."
Born into a musical family, Skride started her music studies in Riga, Latvia, before attending Germany's Rostock Conservatory of Music in 1995, studying with Petru Munteanu. She later won first prize at the 2001 Queen Elisabeth International Violin Competition.
Skride's 2021-22 season highlights include various chamber music projects with Alban Gerhardt and Brett Dean among others; and performing in a trio with her sister and regular duo partner, pianist Lauma Skride, and cellist Harriet Krijgh.
She currently performs on the "Yfrah Neaman" Stradivarius violin — loaned to her by the Neaman family through Beare's International Violin Society.