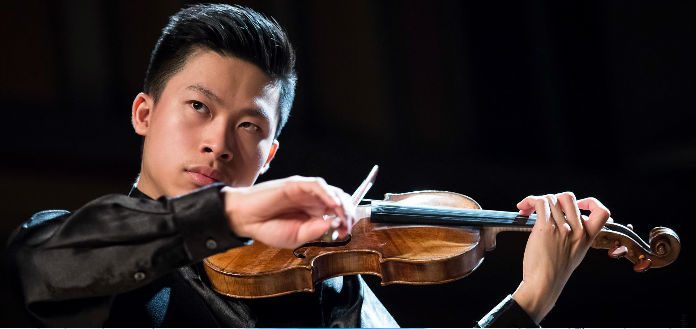 Today is VC Young Artist Kerson Leong's 24th birthday!
He was awarded the prestigious Grand Prizes at the 2014 Canadian Stepping Stone Competition, the 2015 Radios Francophones Publiques 'Young Soloist Prize' and the Canadian National Arts Centre Orchestra Bursary.
He currently performs on the 1691 ex-Auer Stradivarius – on generous loan from Canimex Inc, Canada of Drummondville, Quebec.
VC YOUNG ARTIST KERSON LEONG & TIM KOSKINO | BRAHMS VIOLIN SONATA NO. 3 IN D MINOR |  2015 SIBELIUS INTERNATIONAL VIOLIN COMPETITION