Berlin's Vision String Quartet Sweeps Prizes at Geneva Competition
The Berlin-based Vision String Quartet has been awarded 1st prize at the 2016 Geneva International String Quartet Competition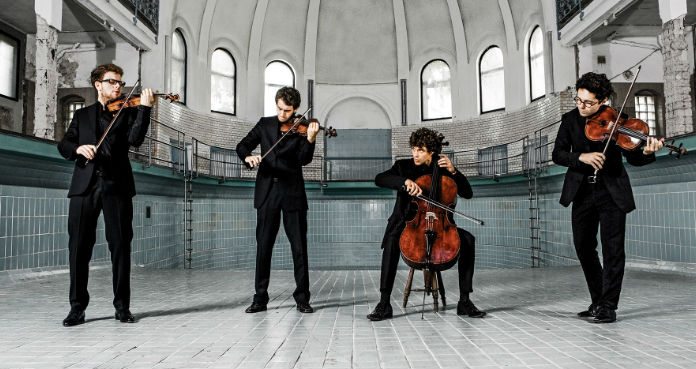 The Berlin-based Vision String Quartet has been awarded 1st prize at the 2016 Geneva International String Quartet Competition, in Switzerland.
The ensemble comprising violinists Jakob Encke and Daniel Stoll, violist Sander Stuart and cellist Leonard Disselhorst will receive CHF 20,000 (US $19,800).
2nd and 3rd prizes were awarded to the Quatuor Hanson from France and the Abel Quartet from South Korea.
The Vision String Quartet was also awarded both the CHF 1,500 'Audience Prize' and the CHF 1,000 'Young Audience Prize'.
This year's jury comprised: Gábor Takács-Nagy (Chair), Shmuel Ashkenasi, Nobuko Imai, Rafael Rosenfeld, Károly Schranz, Jean Sulem and David Waterman.