North Carolina's Winston-Salem Symphony Announces New Assistant Conductor
The Winston-Salem Symphony has today announced the appointment of Jessica Morel as the ensemble's new Assistant Conductor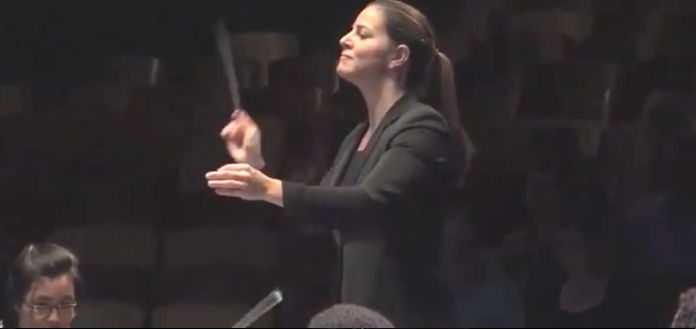 The Winston-Salem Symphony, in North Carolina, United States has today announced the appointment of Jessica Morel as the ensemble's new Assistant Conductor.
A graduate of the University of Nevada and Indiana University, Jessica currently serves as visiting Assistant Professor and Director of Orchestral Activities at the University of Evansville and leads the Lollipops Concert Series with the Evansville Philharmonic.
"Jessica brings a great wealth of energy, enthusiasm and education experience, as well as a wonderful depth of musicality ... " Symphony Director, Robert Moody has told the Winston-Salem Journal.
"Our Youth Orchestras program, our professional orchestra, and our entire community will be the great beneficiaries of Jessica joining our team," he has said.
"I am excited and honoured to be joining the musicians and staff of the Winston Salem Symphony Orchestra … I have already felt warmly welcomed by the Winston Salem community - and I'm looking forward to a great season," Jessica has said.
She is the first female full-time Assistant Conductor in the Symphony's 70 year history.