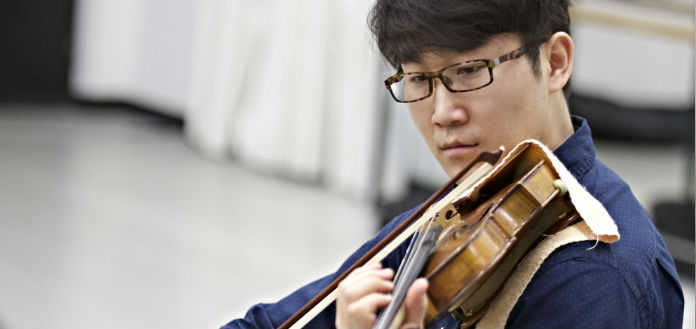 28 year old Xiao Wang, from China has been awarded 1st prize at the 45th Annual William C. Byrd International Young Artists Competition– at the Flint Institute of Music, in Michigan, USA.
A graduate student of Lucie Robert, at the Manhattan School of Music, Xiao is a former prize winner at the Szigeti, Seoul and Queen Elisabeth International Violin Competitions.
www.youtube.com/watch?v=x8x6ejfUKmQ&showinfo=0&autohide=1
XIAO WANG | SIBELIUS VIOLIN CONCERTO | 2015 QUEEN ELISABETH INTERNATIONAL VIOLIN COMPETITION
He will receive US $6,000 and an invitation to perform with the Flint Symphony Orchestra.
2nd Prize was awarded to violinist, Yuan Tian from China.