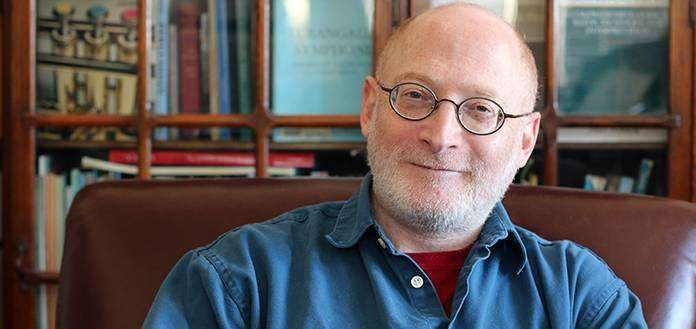 Violinist James Ehnes performing the 2017 world-premiere of the Aaron Jay Kernis Violin Concerto - with conductor Ludovic Morlot and the Seattle Symphony Orchestra.
The new three movement 32 minute virtuoso work was this week awarded the 'Best Contemporary Classical Composition' plus the highly-competitive 'Best Classical Instrumental Solo' accolade - at the 2019 61st Annual Grammy Awards, in Los Angeles.
"It's a huge piece, so there are many ideas and inspirations behind it ..." Aaron Jay Kernis has told The Violin Channel.
"For the last ten years I've been working to develop large works from very small ideas that are let free to develop, mutate and transform in unexpected ways ..." the Pulitzer Prize and Grammy Award winning composer has said.
"I hope listeners will be engaged, moved and will truly enjoy the journey that my music creates ... and be inspired and dazzled by James' extraordinary artistry."
JAMES EHNES | AARON JAY KERNIS VIOLIN CONCERTO | 1ST MVT - CHACONNE | LUDOVIC MORLOT & SEATTLE SYMPHONY | 2017
JAMES EHNES | AARON JAY KERNIS VIOLIN CONCERTO | 2ND MVT - BALLAD | LUDOVIC MORLOT & SEATTLE SYMPHONY | 2017
JAMES EHNES | AARON JAY KERNIS VIOLIN CONCERTO | 3RD MVT - TOCCATINI | LUDOVIC MORLOT & SEATTLE SYMPHONY | 2017