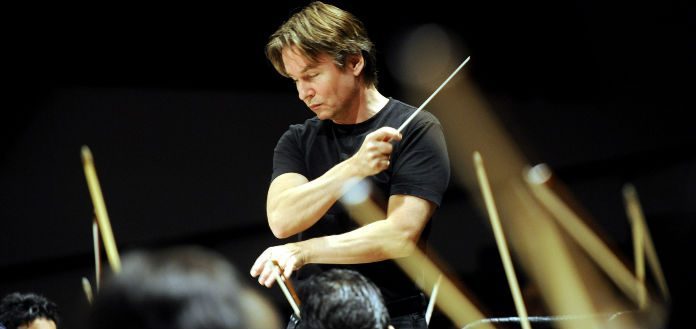 The Colburn School, in Los Angeles, has this week announced the appointment of Finnish conductor Esa-Pekka Salonen to its conducting teaching faculty - effective from the commencement of the 2019 academic year.
The 60-year-old will direct the newly-established Negaunee Conducting Program - in which a select intake of pre-professional fellows will receive real-world conducting training at the school and in collaboration with London's Philharmonia Orchestra.
"It's been a long-term hope of mine to develop something that offers hands-on experience for young conductors ..." Maestro Salonen has said.
"What makes this special is the collaboration between the Philharmonia and the School, bridging the gap from Conservatory to professional music-making," he has said.
"This one-of-a-kind partnership offers young conductors real-world podium experience .. and personal mentorship from one of the world's most esteemed conductors," the Colburn School has said.