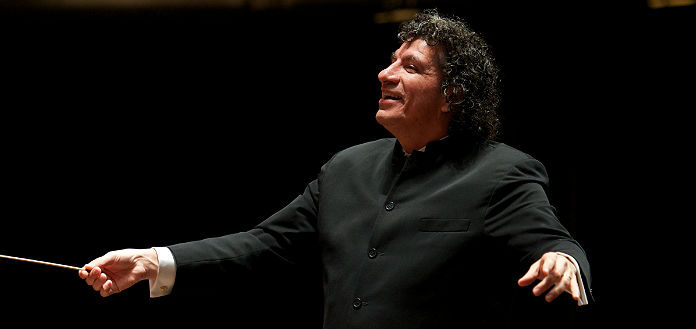 The Gulbenkian Orchestra in Lisbon, Portugal has today announced the appointment of Costa Rican-born conductor Giancarlo Guerrero as their new Principal Guest Conductor.
Maestro Guerrero will begin his initial three-year posting in August of this year - and will conduct the orchestra up to four weeks annually.
"Gulbenkian was the first orchestra I conducted in Europe … so it has a special place in my heart … returning as principal guest conductor feels a bit like coming home," the 48 year old has said.
"There was wonderful chemistry with the musicians from the very first concert I performed with them more than a decade ago … and they have been so welcoming every time I have returned," he said.
" ...They took a chance on me as a young conductor, and I remain grateful forhat."
Maestro Guerrero currently serves as Music Director of the Nashville Symphony - and previously served as Principal Guest Conductor with the Cleveland Orchestra.