London's Young Classical Artists Trust Announces 2021 Prize Winners
The 2021 Young Classical Artists Trust (YCAT) announced its 12 first prize winners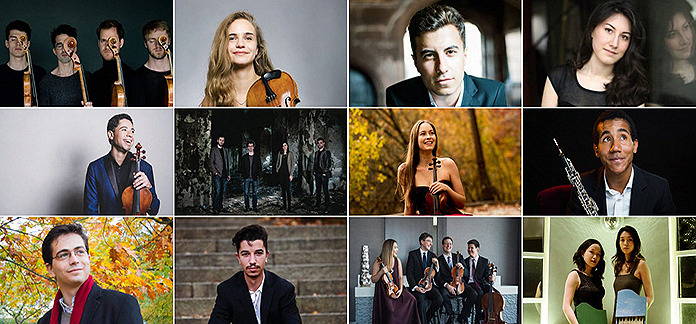 All twelve young artists will join the YCAT roster — granting a dedicated artist management team, extensive performing opportunities both nationally and internationally, debuts at some of the world's most prestigious venues, professional publicity materials, and digital support. 
Seven new artists were chosen out of 150 applicants in YCAT's rigorous audition process.
Five additional artists will be shared with Concert Artists Guild in New York, following the announcement of their partnership in 2019.
The 2021 roster additions are:
Violist VC Young Artist Jordan Bak from Jamaica/United States
Cellist VC Young Artist Gabriel Martins from Brazil/United States
Violinist VC Young Artist Geneva Lewis from New Zealand
Oboist Armand Djikoloum from France
Violinist Irène Duval from France
Pianist Ariel Lanyi from Israel
Violinist Charlotte Saluste-Bridoux from France
Pianist Iyad Sughayer from Jordan
Chromic Duo
Balourdet String Quartet
Adelphi Quartet
Quatuor Agate
Previous YCAT alumni include violist VC Young Artist Timothy Ridout, violinists Benjamin Baker and Jonian-Ilias Kadesha, cellist Li-Wei Qin, trumpeter Alison Balson Belcea, and the Castalian and Heath String Quartets.