Finalists Announced at France's Mirecourt International Violin Competition
The 4 Finalists have been announced at the 2016 Mirecourt International Violin Competition, in Mirecourt, France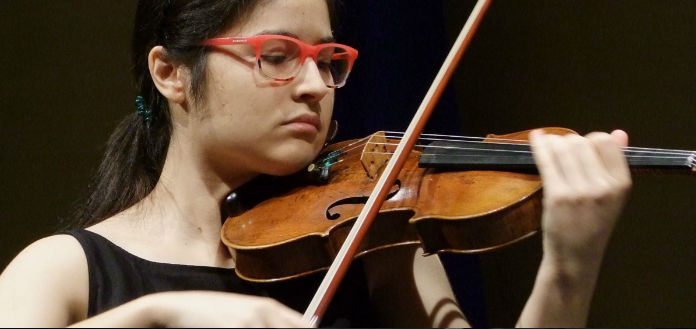 The 4 Finalists have been announced at the 2016 Mirecourt International Violin Competition, in Mirecourt, France.
The Finalists are:
25 year old Yoo Na Ha from South Korea
22 year old Carla Ines Marrero Martinez from Spain
15 year old Hana Wakamatsu from Japan
24 year old Eimi Wakui from Japan
For the final round, each candidate will present a major violin concerto - with conductor Rani Calderon and the Orchestra Symphonique et Lyrique de Nancy.
The 1st prize winner will receive €5,000 (USD $5400) – presented by the City of Mirecourt and the Lions Club.
This year's jury comprises: Ilya Grubert (President), Marianne Piketty (Artistic Director), Friedemann Eichhorn, Dong-Suk Kang and Jan Repko. 
PICTURED: 2016 Mirecourt International Violin Competition Finalist, Carla Ines Marrero Martinez from Spain