Florida's Elmar Oliveira Violin Comp Set to Host Second Competition in 2020
The Elmar Oliveira International Violin Competition has announced the launch of their second competition - set to take place in Boca Raton in January 2020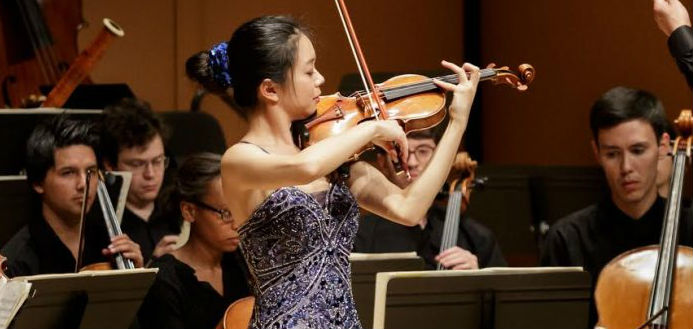 The Elmar Oliveira International Violin Competition has this week announced the upcoming launch of their second competition - set to take place in Boca Raton, Florida, USA in January 2020.
Open to international violinists aged 16 to 32, the first prize winner will receive US $30,000, management representation, public relations support - and a number of important performance and debut opportunities.
"The Elmar Oliveira International Violin Competition has made a tremendous difference to my life ..." 2017 inaugural competition 1st prize winner, 22 year old American VC Young Artist Sirena Huang has told The Violin Channel.
"I've been blessed with an amazing PR and management team that has supported me in far more ways than I could've imagined ... I am grateful to have the support of so many talented people who care about the same things I do - and who believe deeply in me," she has said.
https://www.youtube.com/watch?v=QpD_NRuspDg
VC YOUNG ARTIST SIRENA HUANG | TCHAIKOVSKY VIOLIN CONCERTO | GUILLERMO FIGUEROA & LYNN PHILHARMONIA | 2017 ELMAR OLIVEIRA INTERNATIONAL VIOLIN COMPETITION | 1ST PRIZE 
The triennial event will be held at Lynn University Conservatory of Music from the 14th to the 26th of January, 2020 - with a maximum of 20 candidates selected from online submissions.
The 2020 jury will be chaired by American pedagogue David Cerone, the competition has indicated.
Applications will open in March 2019.