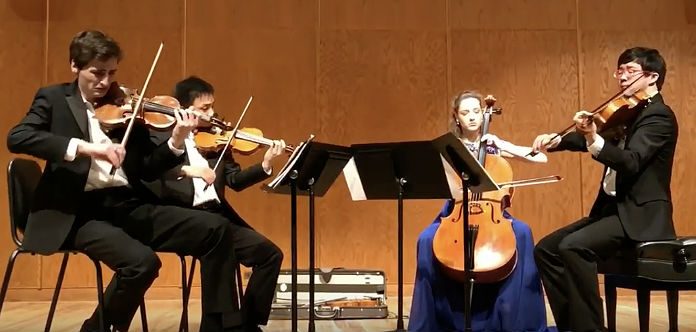 The Music Institute of Chicago Academy-based Kairos Quartet's 1st prize winning performance in the Junior Strings Final of the 2018 M-Prize Chamber Arts Competition, in Ann Arbor, Michigan, USA.
Ensemble comprising Joshua Brown, Julian Rhee, Thompson Wang and Lydia Rhea.
Recorded live on the 5th of May, 2018 - at the University of Michigan School of Music.
https://www.youtube.com/watch?v=MAjaKiPtM2E